You've found the Tit.
Hi, we're a small independent publisher of avant garde, genre bending, and unrelenting literary experiments, both in full-length print form and as an online journal. Latest releases are below or use the links to poke around. If you're a poor person, please use the ISBN on every book page to ask your local library to stock it. Libraries love hearing from readers, and we love being in libraries.

If it's within your means, buy some books. Here are some suggestions.
Set in the world of social media moderators, @Sa>ag3 and @Jun1p3r must survive their first 90 days to qualify for health benefits and a life-changing mystery bonus.

As they flag a nonstop torrent of the most heinous [NSFW] videos, their coping mechanisms expand to include office sex, drugs, and a jellyfish.

But when copium is no longer an option, @Sa>ag3 & @Jun1p3r turn to a more bizarre form of therapy: intimacy.

Meanwhile a stream of ominous warning videos keeps popping up… COMING SOON… hinting at an event that will alter the American landscape.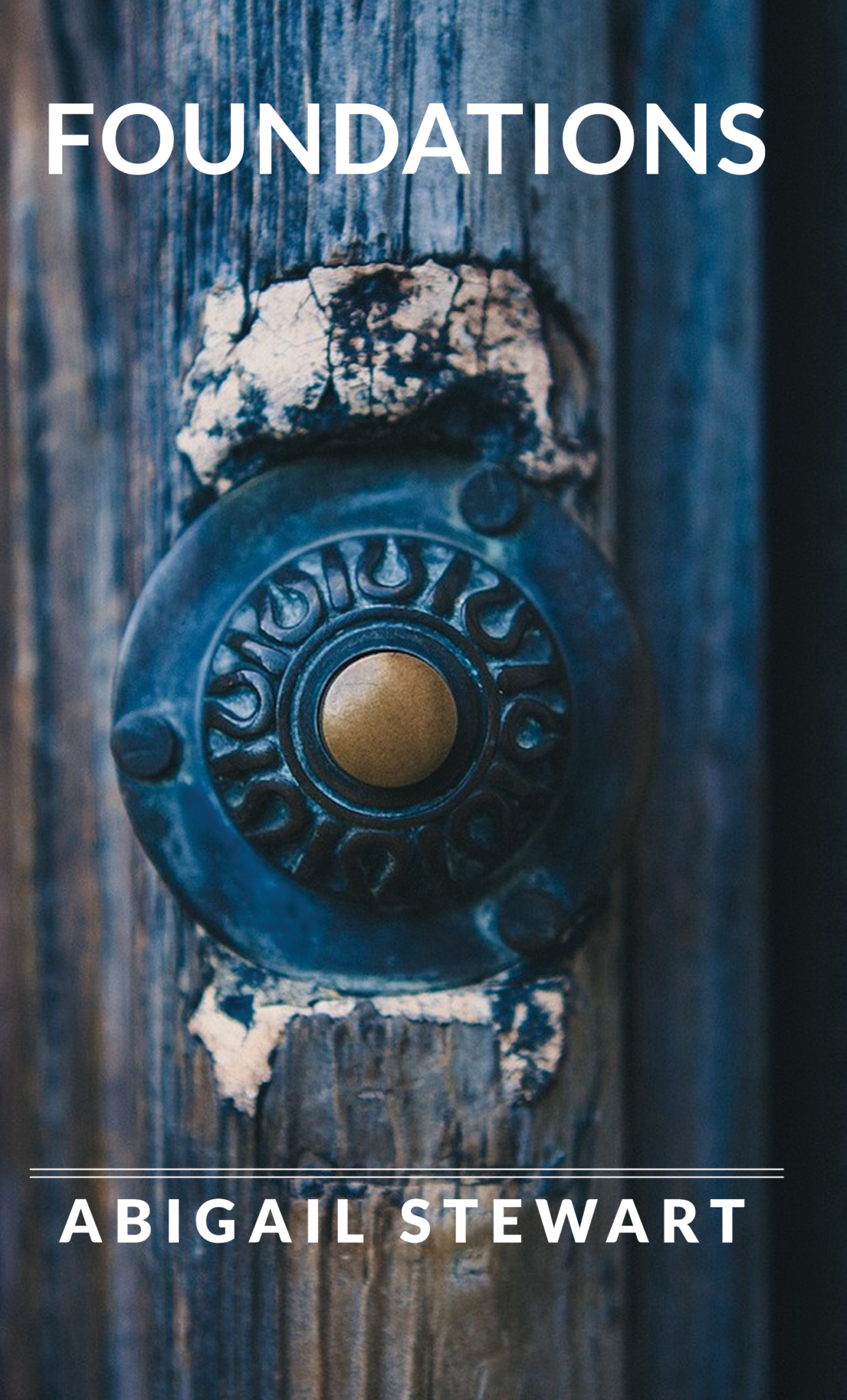 A steely-eyed feminist, multi-generational novel, Foundations is told in three parts following the lives of three women — a housewife, a Hollywood actress, and a reality TV show contestant — all living in the same Dallas house in different eras, whose experiences parallel the history of women's rights struggles in the American south.

"As Stewart explores repetitions and recurrences over time, you keenly care about these characters who are linked by one particular house that may or may not be able to contain their desires and their dreams." — Deborah Shapiro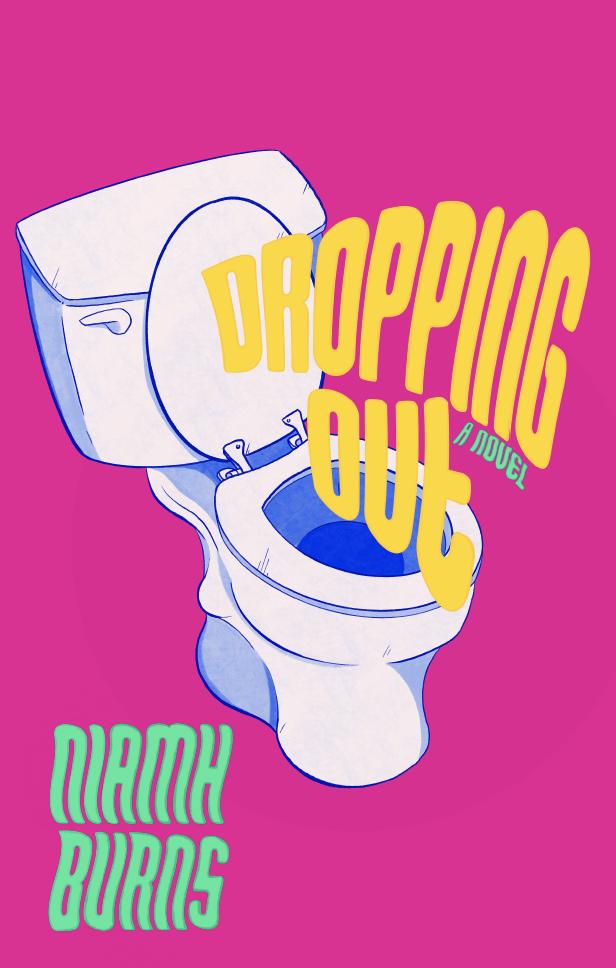 Rory Langford is in a downward spiral. After losing his father to suicide, he is cut adrift from a family he has always been at odds with: an older sister who has never understood him, and a grieving mother who can't even bear the sight of him. Equal parts punk rock paean and Shakespearean tragedy, Dropping Out is a blistering portrait of addiction and self-immolation.
Tell Me What You See is a collection of ten experimental short stories about coronavirus quarantines, climate change, the January 6th invasion on the US Capitol, and other events from 2020-2021.

Written in both word and image, pieces from the collection have been called "​​inventive and topical and fresh, emotional, chaotic, and important" by The McNeese Review and "timely, relevant, and interesting" by The Missouri Review. Title story "Tell Me What You See" is a 2021 New York Foundation for the Arts (NYFA) City Artist Corps winner.
Meet Neill Rhymer. Writer. Bookseller. Romantic. Or, maybe, Pervert; it could be tough to know the difference, those days. Follow Neill, his conquests, his loves and his losses, his catches and fumbles, as he plies his own orbit through literature and love in Cock-a-Hoop, a semi-autobiographical would-be coming of age story for anyone who's ever attempted a life of mind.
It's November 2, 2059 in Baltimore and Charlotte-Noa Tibitt, the downwardly mobile, adult daughter of a popular HelloCast lifestyle coach, feels like death. A few months back Charlotte and her Eurindigenous girlfriend scored a sweet subsidized apartment in a building chock full of fellow queer-radical-feminist animal rights activists. But when an unspeakable right-wing candidate again wins the US presidency, Charlotte seeks refuge in a luxury roof-top hotel bar and life begins to unravel.

So now it's time to stop mourning. Get back on the bus, make a plan, start over.

All this on a screaming planet divided into ethno-states mostly controlled by South Africa's ruling Economic Freedom Party and their right wing, anti-black opposition – the Eurin supremacists of the New Broederband.
Louise has a mission. She has to deliver a black box through a Pacific Northwest that was ravaged by an offshore earthquake years ago. The box is seamless, with a single, blinking red light. Along the way she'll find friends and foes. Her best friend, her soul-sister Maisie, will lead the way from a Spanner-village tower. Some will not survive the journey. Their fate can change in an instant, fickle variables in an unstable equation.

Liminal is a tale of hardship and transformation. It is about nature and technology, about humans trying to find their way in an uncertain world. Even the roads are full of holes. They have to rely on their wits, trusted friends, and Louise's ancient Honda if they're going to survive.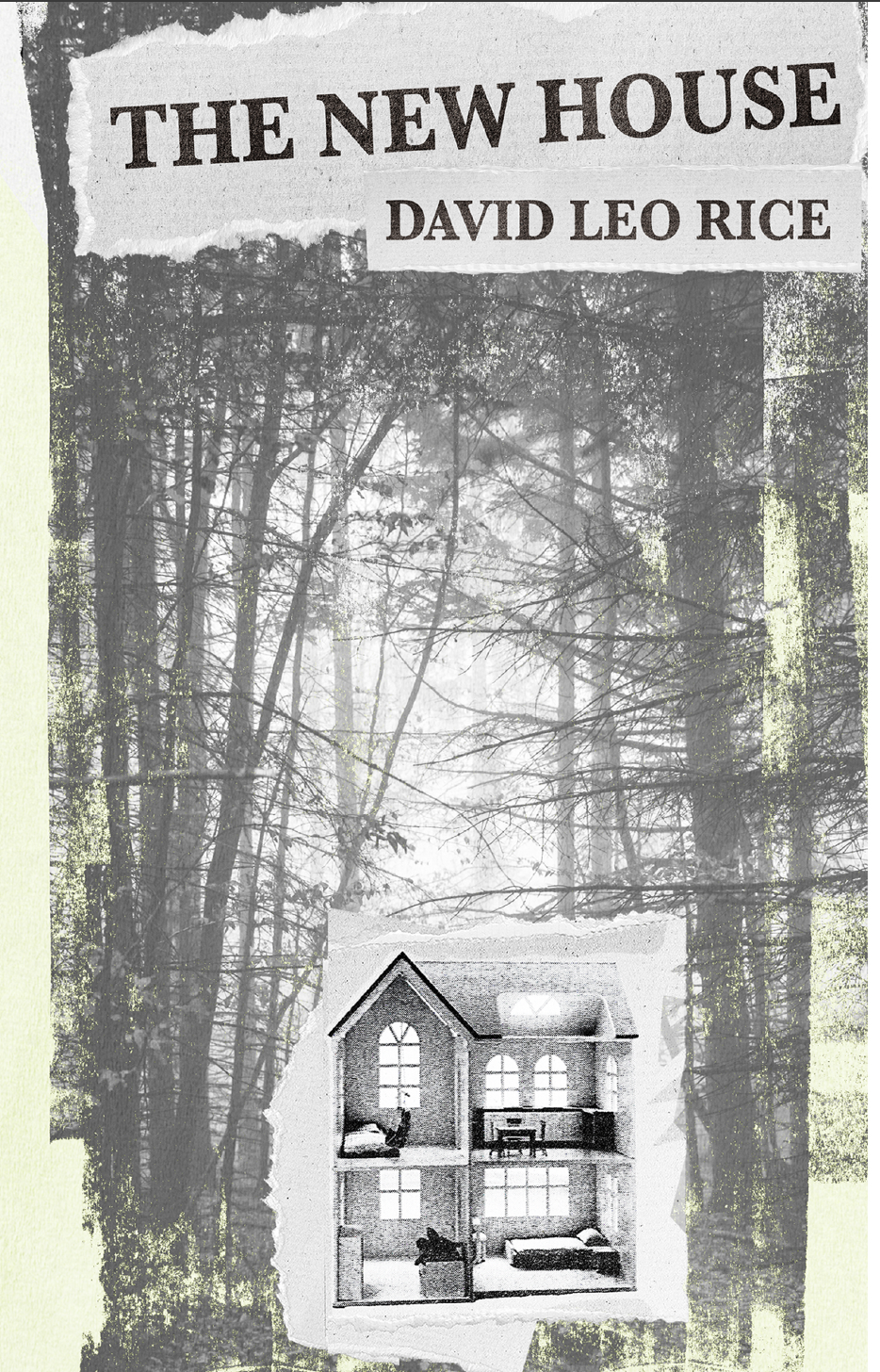 A family of outsider artists roams the American interior in search of the New Jerusalem in David Leo Rice's new dream novel, loosely inspired by the hermetic worlds of Joseph Cornell. As Tobias Carroll writes, "The childhood of Jakob, The New House's young hero, is one unlike that of your typical coming-of-age narrative. His is a youth surrounded by prophetic dreams, religious schisms, and secretive conversations — plus some shocking scenes of violence. Rice's prose creates a mood abounding with mystery and dread, and The New House would fit comfortably beside the likes of Michael McDowell's Toplin and Iain Banks's The Wasp Factory in terms of disquieting portraits of sustained alienation."
A man mysteriously disappears in a lighthouse, as if dissolved by light, leaving behind a notebook filled with bizarre claims of a curse and a series of drawings entitled 'The Death of the Jubilant Child.' The investigation into the disappearance unearths hidden connections between the disappeared man, Helene and the strange figure of the Man With The Forks In His Fingers. Fifteen years later, the discovery of the detective's copy of the notebook by Helene's daughter seems to set in motion a repetition of the events of the past.

Circuitously structured and intensely lyrical, The Autodidacts explores the mythos of friendship, the necessity of failure, the duty of imagination, and the dreams of working class lives demanding to be beautiful. It is a prayer in denial of its heresy, a metafictional-roman-a-clef trying to maintain its concealment, and an attempt to love that shows its workings out in the margins of its construction.
Jeanette, a graduate student on scholarship and majoring in art history, arrives on the West Coast intending to be embraced by endless sunshine. She finds comfort in her studies and in her new apartment, drinking cheap Scotch and enjoying casual hookups.

From her youth slowly emerges a many-veiled seductive dance that begins in the carnal and veers toward the reluctantly domestic, before ultimately descending, as they do, into the maternal. Fueled by anger alone, Jeanette plies her own orbit, determined to reclaim her life.

With nods to the psychoanalytic works of Louise Bourgeois, The Drowned Woman explores the collision of the tender and the violent, and the brand of survival instincts unique to women artists.

Note: For every purchase of The Drowned Woman from the Whiskey Tit site now through July, we will donate $1 to Fund Texas Choice, who are doing the seemingly impossible and vitally important job of providing travel assistance to Texans needing to leave the state for reproductive health care.
Deselections is a rare book. It is a book about people. Whether it be of Will, the sick line-cook; Jeremiah, the sagacious vagrant; or Lissa, the directionless runaway, 'Deselections' is populated with recursive fictions folding in on themselves and revolving barricentrically around each other, all incomplete and in need of a place to rest, a point of gravity to guide their elliptical pathways.

Here the reader is asked to confront language at its most human, rife with ambiguity and ambivalent toward exegesis. These pages are far from neatly stacked slices of life. Instead, they are chunks rent from an incalculable whole, sopping with the blood, bile, and excrement of life at its messiest moments…
Two no-talents nobodies have each created a masterpiece in a kiddie art exhibit at a museum of Contemporary Art in Chicago. That critic over there wants to rep them. Be their manager. Guide their careers.

That critic? He's going to find out that maybe, just maybe, they both drank from a fountain on the third floor of the museum. Maybe it's the water that made them geniuses. Regardless, their legacy is secure. They will be remembered. Celebrated.

How jealous would you be? Just one drink. And you could be the celebrated one. But shortly thereafter, you die.

Maybe.
In this emotionally-charged memoir written in cinematic vignettes, Jayne Martin fearlessly bares the parts of her that were broken when her father left the family upon her birth and, in doing so, leads readers on their own journey toward wholeness and healing. Whether you are a fatherless daughter or someone who loves one, The Daddy Chronicles will tear at your heart and open a world of understanding.

Brutally direct, hauntingly poetic, this memoir's emotional center is its compelling honesty and vulnerability." – Sue William Silverman, author, How to Survive Death and Other Inconveniences
Latest News
Flotsam
After two or maybe twenty long years, CINEMA author Samuel Kaye is finally…
October 17, 2022
standard
Flotsam
Jon's been gamely making his way through the Covid literary chat circles since…
December 11, 2020
standard
Flotsam
Last chance to pre-order: Isle of Dogs, Part 1
August 20, 2020
standard